The Oasis BBS is a Commodore 64 (C64) color graphic BBS that runs on the Color 64 BBS software. The character set used in the C64 and the other Commodore 8-bit home computers is commonly referred to as PETSCII which stands for (PET Standard Code of Information Interchange), also known as CBM ASCII. In order to view these characters correctly you will need what's called a terminal program that supports PETSCII.
Thanks to the Internet we are no longer bound by costs and limitations of dial-up BBSing. No longer do we have to wait until after 11pm to make long distance calls across the country or use other more nefarious means to access BBS's that are out of the local calling area. Today the modern way of connecting to a BBS anywhere in the world is by Telnet on our broadband connection at home. There are several methods for doing so. The easiest is by using a C64 specific terminal program with a modern OS such as Windows, OS X or Linux. The second method would be with C64 emulator like VICE. Last but certainly not least would be with the original C64 or C128 hardware using either a WiFi Modem or a Commodore specific Ethernet card.
Connecting with a Modern OS
CGTerm:
This would be my pick if you want to get online the fastest. CGTerm allows you to connect to your favorite C64 BBS's over Telnet and is available on Mac OS, Windows and Linux. The latest release is 1.6 and there are stable beta's editions for 1.7 out as well.
Click Here to visit the CGTerm homepage and download a client for your OS.
CBMTerm:
This terminal program is available for Windows only at this time. It's in beta and hasn't been updated in quite a while, however it is stable and works very well. Click Here to download CBMTerm for Windows.
Connecting with a Emulator
VICE with CCGMS:
There is a virtual cornucopia of C64 emulators available on many platforms, however the most popular and well regarded of all is one called VICE. VICE let's you run a C64 / C128 desktop inside of Windows, OS X, Android and many other operating systems. Also if you're interested in other C64 emulators for other OS platforms you can click here to view and download a large collection of them.
Connecting with the original C64/C128
If you think that in 2018 there would be no new hardware for the C64 and C128 you would be quite wrong. Over the last couple of years a number of people have developed a WiFI modem that works with the Commodore 64 and many other 8-Bit computers such as Atari's old computers and even the Apple II line. These WiFi modems are an inexpensive alternative, simple to configure and they breath new life into your original hardware. Below are some examples of what's available.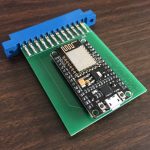 Strikelink WiFi Modem. I purchased this from 1200baud back in 2017 for $23.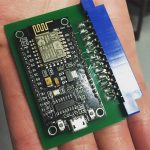 Commodore4Ever WiFi Modem – This is another variation of the same thing, however it's built with a slightly different design. You can find these at the Commodore4Ever store on eBay.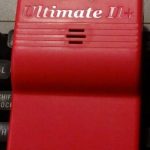 Last but certainly not least are specialized NIC's for the C64. The most popular of them is probably the Ultimate II+ cartridge which is bundled as a 1541 emulator that also supports USB connections and has an Ethernet port built into it. You can order one from Ultimate64.com.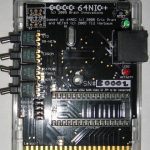 Another popular NIC for the C64 is f the 64NIC+. I haven't had a chance to use this particular card however in addition to the Ethernet connection it also has a ROM socket that supports up to 256k of ROMs. You can check this NIC out over at Retro Innovations storefront.