This week, 8-Bit Resurgence takes an in-depth look at the RAD Expansion Unit. The RAD Expansion unit is a modern Commodore REU replacement that offers a variety of features such as faster speeds and large memory. Tune in to this episode to find out more about this device and how you can get your own!
---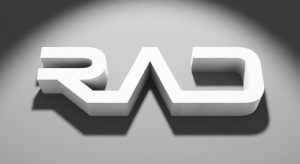 The RAD Expansion Unit is an exciting cartridge or expansion for the C64 and C128 that uses a Raspberry Pi 3A+, 3B+, or Zero 2 processor to bring powerful functionality. It's designed to emulate RAM Extension Units up to 16mb, like the CBM 1700/1750/1764 REU, CLD Super 1750 Clone, and CMD 1750/1750XL. You can also attach GeoRAM/NeoRAM memory expansions of up to 4mb. Additionally, you can use the RAD's menu to browse images, NUVIEs, PRGs, and more. And if that wasn't enough – this unit is capable of so much more! For instance, it can potentially serve as a MOS 6510/8500 emulator with turbo mode enabled, or even as its own dedicated (co-)processor – the menu is run entirely on ARM CPU after all!
To learn more about the RAD REU check out their homepage!