Hello and welcome back to this weeks edition of the Tidbits!
There's been quite a lot going on in our Commodore 64/128 world over the last couple of years. The retro craze has reached us and there has been renewed interest in everything from the Internet's precursor, Commodore BBS scene, to new hardware production of Commodore compatible devices and development of  new applications and games. Marry that with current technologies such as telnet BBS's, websites and social media and people of all age groups and curiosities now have access to the entire world of Commodore.
For our part we have relaunched The Oasis BBS in May of 2017 on it's original hardware as a telnet bbs. Concurrently we launched a website to support the BBS and created a presence on the major social media platforms. Recently we moved to a new dedicated server and have added forums to help with the exchange of new ideas and answer questions.
Going forward we plan to produce more featured content in the future and that will appear in the form of long form stories, videos and well as regular columns, reviews etc. We're looking for interested parties to join us and you're excited about 30 year old hardware in the modern age and have a voice to contribute please reach out to us here.
---
The Foenix Is Sizzling
Here is the latest update on the desktop of the Foenix. Now the Text mode of the C256 Foenix includes colors, 16 For Foreground, 16 for Background. All of those, can be changed since they are part of a lookup table.
---
ZZap! 64 Annual 2019 Arriving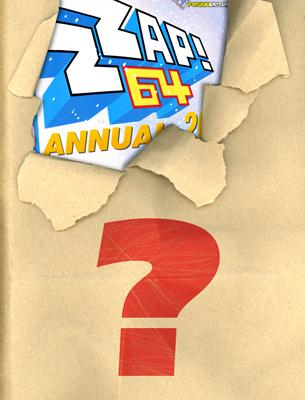 The ZZap! 64 Annual 2019 has started to arrive if you pre-ordered. This is the first ZZap! 64 since the 1990's and it chock full of game reviews, columns and artwork for content that's been created since ZZap! last issue. You can get your copy now by clicking here.
---
Commodore The Inside Story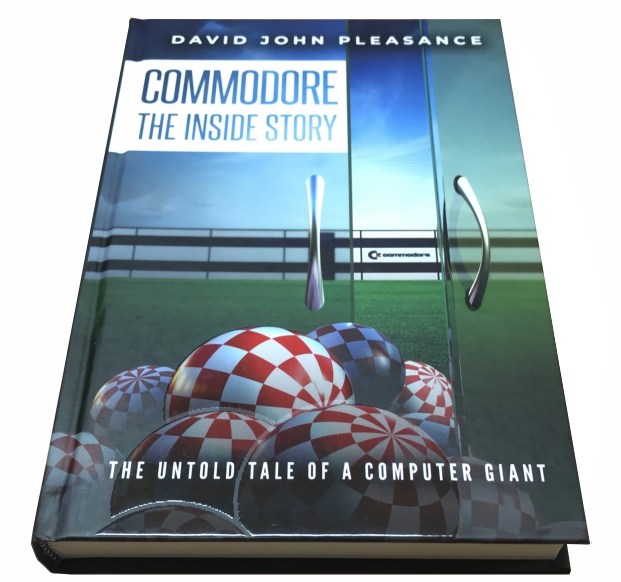 Commodore The Inside Story by David Pleasance, former Managing Director of Commodore UK.
The Untold Tale Of A Computer Giant
There have been rumours about how Commodore – once a billion-dollar company at the cutting edge of computing technology – could go bankrupt.
In this book David Pleasance, former MD of Commodore UK gathers his personal stories and experiences from over twelve years at the company, along with viewpoints from other senior management and engineering employees, suppliers and fans of this former giant of home computing, to expose the naked truth.
This is the book that bares it all…
Hardback fully bound book with colour photos and containing many NO HOLDS BARRED stories (all true) about David's 12+ years career at Commodore:
June 1983 to 1990 at CBM UK LTD as Sales & Marketing Director
From 1990 – January 1992 Commodore Electronics Ltd Basle Switzerland General Manager – responsible for 37 countries.
January 1992 – December 1992 Commodore Inc. (USA Sales company) Vice President Consumer products.
January 1993 – August 30th 1995 Managing Director CBM UK Ltd.
The Untold Tale of a Computer Giant with never before revealed true stories of how a huge corporation was mismanaged from Hero to Zero.
Get your copy now from AmigaKit's store.
---
Reformation 2 by Matt Gray
Reformation 2 is the follow up album to the highly successful Reformation Last Ninja 2 album. It features 25 full production remakes of classic C64 game soundtracks including Ocean Loader 1, International Karate, IK+, Trap, Green Beret Loader, The Wilderness and The Wastelands from Last Ninja, Delta, Master Of Magic, Stormlord and more. Available to buy and download now at this link.
---
Soft Machine Demo by TRIAD
Soft Machine is the latest demo from the TRIAD group via the ChrisDarkTV channel on Youtube. If you're into the demo scene you'll want to take a look at the channel and TRIAD's page for more content.
---
The Tidbits are curated from stories around the web. If you enjoy the weekly Tidbits consider a Like, Share or Subscribe to our social media. To submit news items for the Tidbits or any other feedback about the BBS or website send your inquires to theoasisbbs@gmail.com.