I have a nice batch of news for you this week. Now I'm off to Philly to catch the Depeche Mode concert. Have a good weekend everyone! – Havok
---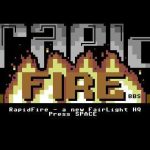 For starters, Fairlight the old C64 cracking group has setup a new Fairlight HQ BBS for the C64 users running on real C64 hardware. To get there you'll need to Telnet to rapidfire.hopto.org:64128 with your favorite C64/C128 terminal program.
---
There are less than 2 weeks remaining until the 2018 Pacific Commodore Expo NW. This years even runs on June 9-10 at the Living Computers: Museum + Labs which in Seattle, Washington, USA.
For more information about guests, presentations, exhibits, hotels & lodging go to the PaCommEx website and you can also check the PaCommEx Facebook page.
---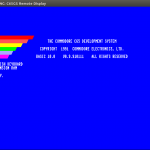 The MEGA65 team is working on resurrecting the MEGA65 VNC server interface. For more info check out their latest blog post.
---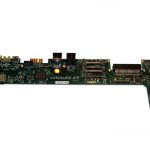 Gideon's Logic Architectures, creators of the Ultimate-II+ and Ultimate-64, report that the Ultimate-II+ is in full production and the next batch of cartridges are due in late June 2018. In addition the first production boards, v1.1, of the Ultimate-64 shipped in April & May of 2018. Production of the newer v1.2 boards is underway with a batch of 400 expected and they should be ready as of July 2018.
---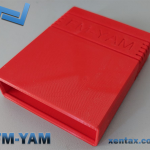 XeNTaX reports they are now taking pre-orders for their next batch of FM-YAM Sound Expander cartridge. In case you're not familiar with the FM-YAM it's designed to add FM sound capability to your system. XeNTax describes it as a "Adding a Adlib sound card to your C64". The cartridge has the popular Yamaha OPL2 YM3812 on board which is used in many computer peripherals, Arcade games and Yamaha synthesizers back in the day. For more information or to reserve your own click here.
---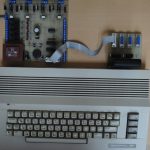 There's a new Commodore 64 related project launching on Indiegogo called the Zion & Zeus Boards. The Zeus Board is an I/O interface that has 8 inputs for connecting various sensors (temperature, humidity, light, IR …), as well as 8 output ports, of which 4 relays and 4 triacs. The Zeus board is the heart of the control system because it can be used for controls various electrical devices.
For the rest of the details about the boards and perks check out their Indiegogo page.
---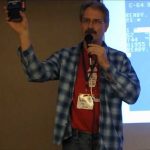 RETRO Innovations Jim Brain has a new blog post about a RAM expander concept that seems to be on the drawing board. The idea is pretty exciting and will boast a bunch of features such as 512k of RAM, GeoRAM register support and more. You can read more about it here.
---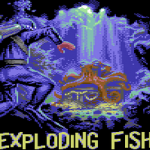 Game developer Megastyle has a new game coming out called Exploding Fish. The object of the game is to Take control of the Diver Dougal. You will need to dive deep, defuse bombs and avoid the sea life and while doing all of that watch out for alien artifacts.
A physical version of the game will be released as a pack in with issue #11 of Reset Magazine. In addition if you would like to be able to purchase a physical copy of the game it will be available via Protovision's Web Shop.
---