I've been on the road this week so the news is later than expected. We have a lot to cover in this edition so get comfortable and enjoy.
---
The64 Mini Arrives in the US on Oct 9th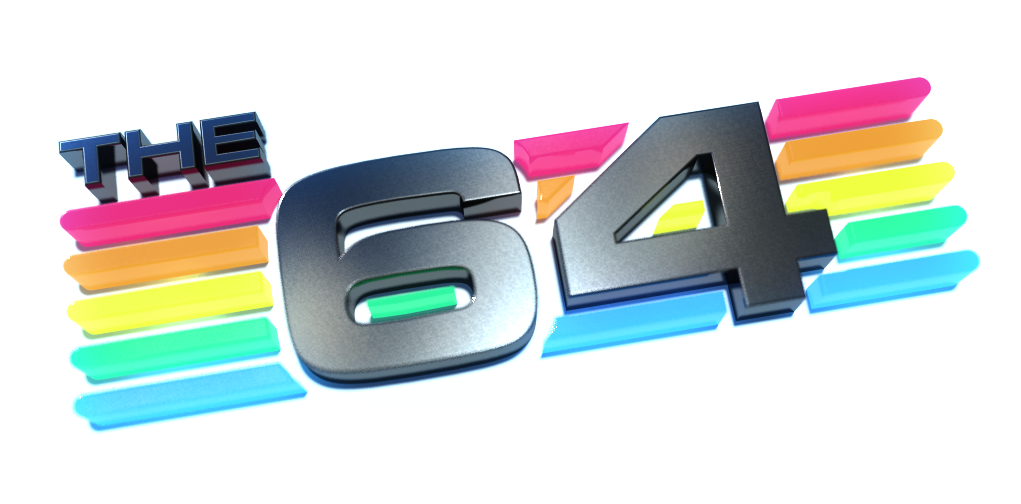 The US edition of the The64 Mini finally arrives in retail on the 9th of Oct 2018.
The device will come pre-loaded with a game bundle similar to it's European counterpart and is supposed to California Games, Winter Games, Impossible Mission II, Boulder Dash, Jumpman, Pitstop II, Speedball II: Brutal Deluxe, Street Sports Baseball, Summer Games II, Temple of Apshai Trilogy, Uridium and more.
In addition via a future firmware update Galencia and Sam's Journey will be added.
For more information and pre-ordering take a look at the official press release right here.
---
Nu-Brick 128 Prototype Sale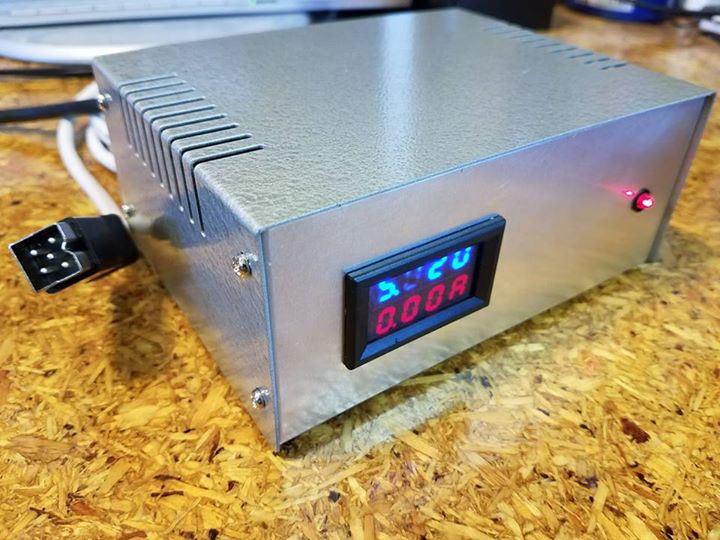 Kevin Ottum, creator of the Nu-Brick 64 Power Supply, had been working on a new Commodore 128 specific Power Supply as well when developing the Nu-Brick 64.
He has announced the sale of said prototypes with the following message. "The original switcher I used was too noisy, so I went back to the trusty EPS series, which solved this problem. Price is set to be $80 plus shipping. Today though, I'm selling off my two prototypes. The prototypes have a few blemishes and a 4 extra holes (screws have been installed) in the bottom of the case from the differently sized original switcher. The reason this project languished as long as it did was that I started making 128 adapters for the original Nu-Brick 64, so it wasn't really needed. This one offers higher power output and a nice voltage and current display for the 5vdc. Eye candy mostly, but still informative and interesting to look at."
Specifications include:
120v US/Canada model
5vdc @ 5A, 9vac @ 1A.
Externally fused and switched. Uses standard IEC style power cord (included).
Internally fused on switcher and 9vac output.
1-year warranty.
The two prototypes are on sale for $70 each plus $13.65 shipping in the US. Send him a personal mail via his Facebook page if interested.
---
Northern Alliance Headed To The 128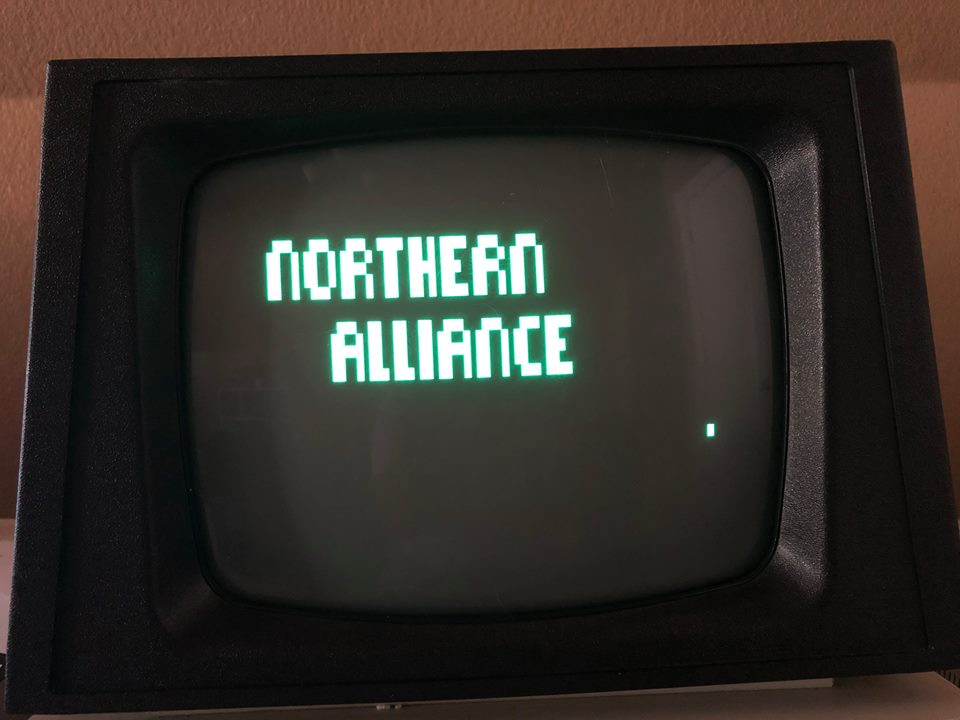 Northern Alliance is a forthcoming old school RPG for the Commodore 8000 series, Commodore B Series (Commodore B128/500/610/710/etc), and the Commodore 128 in 80 column mode.
The release date is currently set as 'when it's done' as the game is still in the very early in development. The game will require 32K on the 8000 series, 128K on the B series, and 128K on the Commodore 128. It will feature awesome ASCII/PETSCII graphics, a very large world map, lots of towns to visit as well as an in-depth story line. It will require an 8050 on the PET/B Series (2031/4040s not supported currently), and most likely, a 1571 or 1581 on the C128.
To follow the Northern Alliances progress make sure you head over to their Facebook page and subscribe.
---
SID XMC – SID Hardware Emulator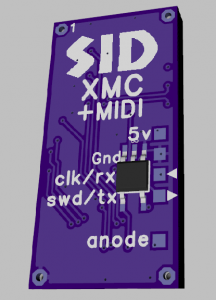 Developer Tony P is working on a new SID emulator called SID XMC. Current features include the following.
3 channel 12bit 64MHz pulse density modulation (better than pwm)
1 mastervolume 4bit, using same 12bit pdm.
o2 clk connected to a timer to get a better sync.
Midi, using TLP2361 opto coupler.
You can read more about and contribute to this project via the forums on Lemon64.
---
Scene World Podcast #49 Released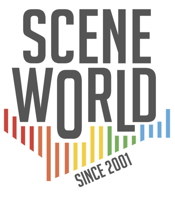 AJ and Joerg talk to developer Steve Salevan about Neohabitat and the the challenges in resurrecting Habitat, precursors of the modern MMORPG: in the 1980s and 1990s, and why this unique chapter of computing history is important today.
Other topics discussed in this edition include Quantumlink Reloaded, SIDFX, FM-YAM and more. Click here for the full podcast from Scene World.
---
Vintage Computer Festival West
VCF West is for everyone! Computer geeks, families/children, students, collectors, IT professionals, curious onlookers…
When: August 4-5, 2018
Where: Computer History Museum, 1401 N. Shoreline Blvd., Mountain View, California (Google map, lodging)
Hours: Saturday, 9:00-6:00, Sunday, 9:00-5:30
Tickets — Online ticketing is open! Tickets will also be available at the door. Tickets are $20 for one day, $30 for both days, half-price for Computer History Museum members (or with your CHM admission), and free for anyone 14 or younger.
Exhibits (and exhibit registration) — Hands-on exhibits are presented Saturday and Sunday. You'll find demos of 1960s minicomputers, 1970s homebrew systems, 1980s eight-bitters, and a few oddities. Some exhibits contain pristine original machines, while others focus on unique modern hacks, and everything in between.
Speakers — Come see our impressive keynote speakers! Read about the speakers and their topics on this page.
Consignment — Vintage Computer Festivals are not flea/swap events, however we do offer a consignment room. Click through to read the rules and to download the consigner form.
Food — Where they are computer nerds, there must be food! Items such as bagels, muffins, coffee, snacks, hot dogs, soft drinks, etc. will be available.
Don't forget — CHM is the world's best computer museum, and it will be fully open during VCF West. Do not miss your chance to see their incredible exhibits including the newly constructed software pavilion.
Contacts: VCF West Producer — Erik Klein ([email protected]), Vintage Computer Federation President — Evan Koblentz ([email protected])
---
ReGame 64 Volume 3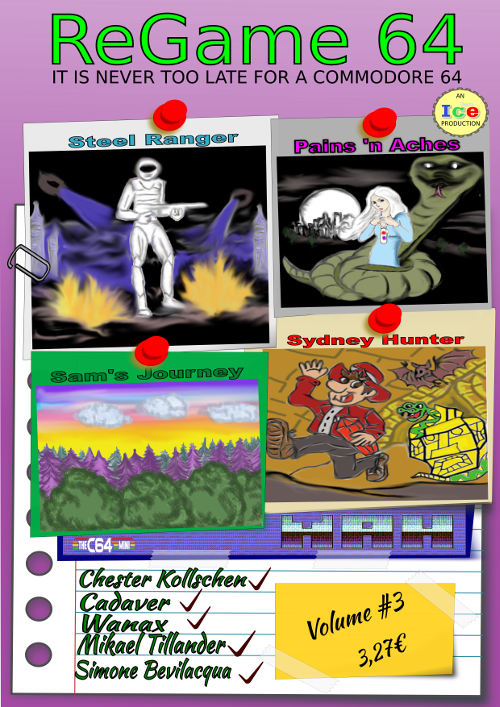 Volume 3 of Regame 64 is now available.
Created by the Ice Team, ReGame 64 A non-profict A5 book produced for Commodore 64 new game reviews.
---
That's all for this week. If you get anything from this please consider a Like, Share or Subscribe to our social media. To submit news items for the Tidbits or any other feedback about the BBS or website send your inquires to [email protected].