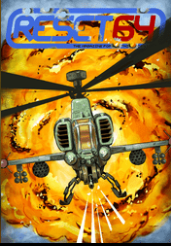 After a long hiatus Reset64 Magazine has returned to production.
This issue includes feature reviews for Aviator Arcade II, The Legend of Atlantis, Space Moguls and Organism.
Regular contibutors Kevin Teely, Martin Grundy, Alex Bot & Paul Morrison return with thier columns and much more.
To download a PDF of the magazine click here: https://reset64-magazine.itch.io/. You can download for free or name your own price and contribute to the magazines operation. Enjoy!