Amiga Ireland 2020
17jan(jan 17)1:00 pm18(jan 18)7:30 pmAmiga Ireland 2020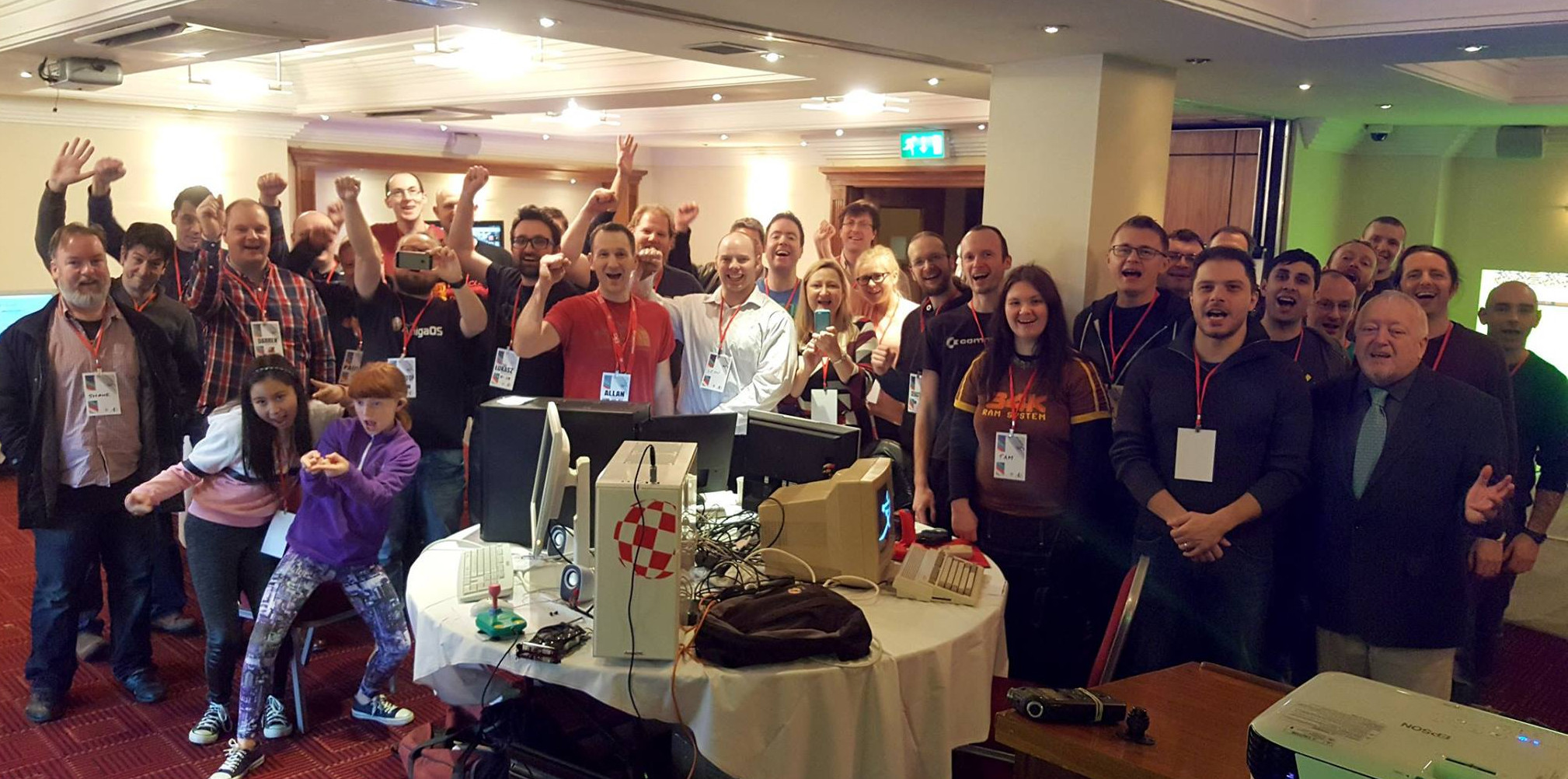 Event Details
WELCOME / FÀILTE / WITAJCIE / WILLKOMMEN / BIENVENIDOS / BIENVENUE / VELKOMMEN / ДОБРО ПОЖАЛОВАТЬ / VÄLKOMMEN / 欢迎你来 / VELKOMIN / ÜDVÖZLET / ΚΑΛΏΣ ΉΛΘΑΤΕ / WELKOM / BENVINGUTS / ONGI ETORRI / BAROUKH HABA / DOBRODOŠLI
Retro lovers unite for a not-for-profit, friendly annual meeting of enthusiasts of Amiga, Commodore and life in general 🙂 Friday & Saturday January 17th & 18th, 2020 is going to be special! Active since 2015, we meet every January and anyone can book a ticket.
There is something for everyone whether you are into games, hardware, software, demos or just meeting like-minded people.
Game Competitions include SWOS, Stunt Car Racer, Paper Plane and more. Prizes for winners. Also, spontaneous competitions – load your own game & approach people to compete.
Exhibitions  WiFi, Dropbox, accelerators. New machines such as A1222, classics like the Commodore 64, Amiga 500 – 4000 are frequent. Vampire & ARM systems such as AmiBerry are usually on show.
Social aspect is important. We go for a meal on the Friday night (VIP ticket holders) as well as to  an atmospheric local pub on the Saturday night (everyone welcome). On Sunday morning, a casual gathering nearby.
Guests to date have included (and we hope to see again):
Trevor Dickinson A-EON
David Pleasance Commodore / Friend
Mike Battilana Cloanto
Neil Cafferkey Creator of WiFi drivers for Amiga
Rob Cranley Amiga Future magazine
Eddy Carroll SnoopDOS author
Niall Ó'Brolchain – 2018 Ireland's first commercial game (C64). Former member of Seanad Éireann and Mayor of Galway City.
Jon Hare – 2018 Sensible Software*
Volker Wertich – 2019 BlueByte & The Settlers*
Dave Haynie – 2020 Dave will be with us for both days of the event!
Prizes
Donation-based, but usually include: Trophies for some competition winners, Amiga Ireland Champion Floppies for others, WiFi cards for classic Amiga, boxed games, sometimes hardware, books, magazines, manuals & posters. Previously a boxed Amiga 500 was donated.
---
FULL SCHEDULE
Subject to change based on the arrival of our guests, here is the schedule of events! This doesn't include the gaming competitions, exhibitions and other activities that are continuous.
DAY 1: FRIDAY
Only one meal time is scheduled: Friday night and this is for VIP ticket holders. Otherwise meals are at your own discretion.
1pm Doors Open – Set up your computer if you have one, play one of ours if you don't. If you'd like to run a game competition, get it running on your machine and take names. Get to know some people.
2pm Game Competition & Workshops Sign Up – Register for any/all of the game competitions and our workshops. More may be announced throughout the day.
3pm Gaming begins – sit in on an open play machine or use your own. Don't worry if you're not arriving until later or Saturday morning. You can still enter the competitions as we don't go past the first rounds on Friday.
5pm Official Opening & Amiga Ireland Podcast Recording. Live recording of this episode & official opening of the event.
6pm Commodore Creative Competition You are the judge of the submitted Amiga music or art.
6:45pm Lockup (until 8pm)
7pm Break for dinner
VIP ticket holders come to the Silver Oaks Indian Restaurant nearby for a meal. Other ticket holders can avail of local options. There is at least one restaurant in the venue building.
8pm Venue Opens again Interviews & talks. Then demos begin. Gaming continues throughout.
1am – CLOSE
DAY 2: SATURDAY
9am DOORS OPEN & Morning MODs – Gaming continues all day.
10am Workshop "Introduction to VBCC and Cross Compilation"


(with Karl) View Objective & Requirements

11am  Workshop "Programming with AREXX"


(with Rob) View Objective & Requirements

12 noon – Interview
12:30pm Lunch available. Event stays open.
1pm Workshop "Lightwave 3D


(with Klearchos) View Objective & Requirements

2pm Workshop "Making Music on Amiga"


(with Mike) View Objective & Requirements

3pm Workshop (TBC)


(with TBC) View Objective & Requirements

4pm Interview & Soap Box with Dave Haynie & Co.
5pm Gaming finals on big screen.
6pm Winner Announcements & other Prizes.
7:30pm CLOSE. Official end of event and time to pack up. All welcome to our reserved area in Gertie Browns Pub until late!
SUNDAY
Tentative – The machines might be unplugged but an unofficial gathering takes place in the morning (around 9:30am), just a stroll from the venue is The Bailey (who do a nice breakfast). We'll probably move on to Ireland's oldest bar, Sean's Bar later.
---
The Venue
Finding us at Amiga Ireland
The venue is The Sheraton Hotel in Athlone.
The venue is a six minute walk from Athlone station where the bus or train will leave you. Taxis are available. Map. You can also phone the reception.
Parking
The best option is Athlone Towncentre carpark, beside the venue. The rate is EUR 3.00 for every 24 hours. Make sure you choose the Long Term parking area on Level B to avail of this rate. When leaving, you must get your ticket validated in their office on Level A. (Map)
---
Accommodations
Some popular options are:
more
Time

17 (Friday) 1:00 pm - 18 (Saturday) 7:30 pm UTC
Organizer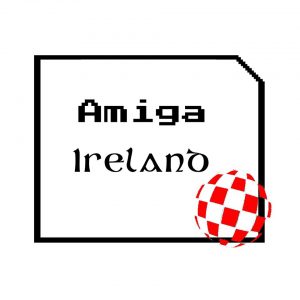 Amiga users of Ireland, unite! Make SWOS tournaments, not war. Keep up with Amiga developments and above all, meet up face-to-face at least once a year.
[email protected]