Amiga Ireland 2023
13jan(jan 13)1:00 pm14(jan 14)8:00 pmAmiga Ireland 2023Two days of banter, games and workshops, food and drink for Commodore and Amiga fans.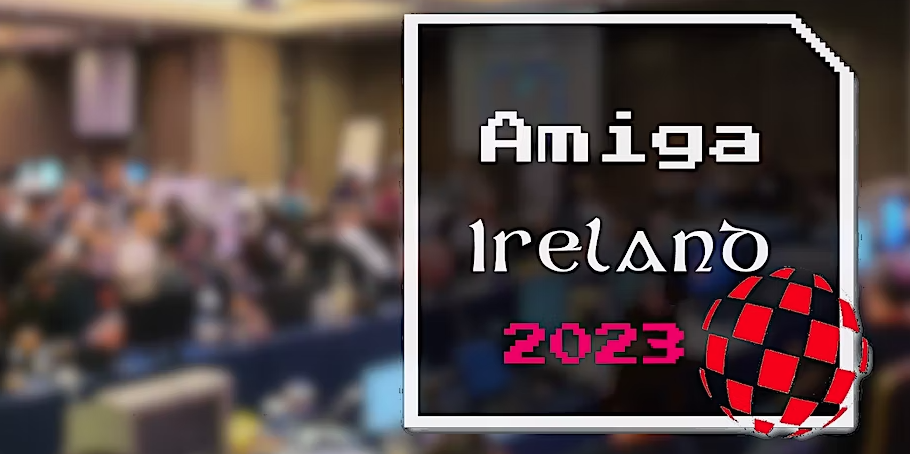 Event Details

Retro lovers unite for a not-for-profit, friendly annual meeting of enthusiasts of Amiga, Commodore, and life, in general, 🙂 Friday & Saturday, January 13th & 14th, 2023 are going to be special! Active since 2015, we meet every January and anyone can book a ticket.

There is something for everyone whether you are into games, hardware, software, demos or just meeting like-minded people.

Game Competitions: include SWOS, Stunt Car Racer, Paper Plane, and more. Prizes for winners. Also, spontaneous competitions – load your own game & approach people to compete.

Exhibitions:  WiFi, Dropbox, and accelerators. New machines such as A1222, and classics like the Commodore 64, and Amiga 500 – 4000 are frequent. Vampire & ARM systems such as AmiBerry are usually on show.

Social: aspect is important. We go for a meal on Friday night (VIP ticket holders) as well as to an atmospheric local pub on Saturday night (everyone welcome). On Sunday morning, a casual gathering nearby.

Guests: to date have included (and we hope to see again):

Trevor Dickinson A-EON
David Pleasance Commodore / Friend
Mike Battilana Cloanto
Neil Cafferkey Creator of WiFi drivers for Amiga
Rob Cranley Amiga Future magazine
Eddy Carroll SnoopDOS author
Niall Ó'Brolchain – 2018 Ireland's first commercial game (C64). Former member of Seanad Éireann and Mayor of Galway City.
Jon Hare – 2018 Sensible Software*
Volker Wertich – 2019 BlueByte & The Settlers*
Dave Haynie – 2020 Dave will be with us for both days of the event!
Jacob Gorm Hansen 2021 of Melon Dezign/Naughty Ones fame.
Prizes

Shopping: For retail therapy, hardware and software vendors (including some of our sponsors) will be here.
---
2022 FULL SCHEDULE OVERVIEW
Subject to change based on the arrival of our guests, here is the schedule of events! This doesn't include the gaming competitions, exhibitions and other activities that are continuous. This also doesn't really capture the atmosphere so for that, see our Event and media pages.
We are waiting to hear about some other attractions for the event. For now, these are excluded from below. Times are not yet set for this year, but some initial info:
Friday: Gaming starts straight away with a high-score competition to be announced (it's ready, just top-secret 
 )
Set up your machine, live podcast recording, creative competition and an interview with Fredrik Liljegren of Digital Illusions/Pinball Dreams/The Silents.
dinner break (join us at the Silver Oak restaurant if you have a VIP ticket. Otherwise, you can bring your own meal, eat at the venue's restaurant or elsewhere in Athlone.
"Dance" the night away to MODs or chat / compute.
Saturday: Workshops so far include: Browsing the "small" internet with Gemini on Amiga. Get up-to-date weather forecasts on your networked Amiga. More workshops to be announced. We assume you will bring an emulated Amiga to the workshop room. You can move your real Amiga if you prefer, of course.
Some interesting attractions and talks are planned for Saturday, but they depend on travel restrictions for those involved. We'll announce these closer to the time.
Raffle. End of gaming competitions.
Dinner at the hotel for those who bought that add-on in Eventbrite. See Sample Menu. It's a two-course meal. Choose either a starter or dessert with your main.
Then we close up and head on to the pub together.
Sunday morning: Meet at The Bailey before moving on to Seán's Bar. Part at lunchtime.
---
The Venue
Finding us at Amiga Ireland
The venue is The Sheraton Hotel in Athlone.
The venue is a six-minute walk from Athlone station where the bus or train will leave you. Taxis are available. Map. You can also phone the reception.
Parking
The best option is Athlone Towncentre carpark, beside the venue. The rate is EUR 3.00 for every 24 hours. Make sure you choose the Long Term parking area on Level B to avail of this rate. When leaving, you must get your ticket validated in their office on Level A. (Map)
---
Accommodations
Some popular options are:
more
Time

13 (Friday) 1:00 pm - 14 (Saturday) 8:00 pm UTC +1
Organizer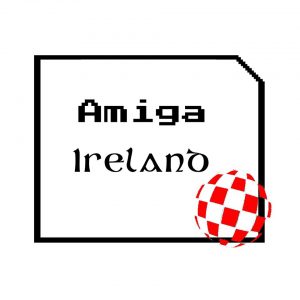 Amiga users of Ireland, unite! Make SWOS tournaments, not war. Keep up with Amiga developments and above all, meet up face-to-face at least once a year.
[email protected]