AmiWest 2022
22oct(oct 22)1:00 pm23(oct 23)6:00 pmAmiWest 2022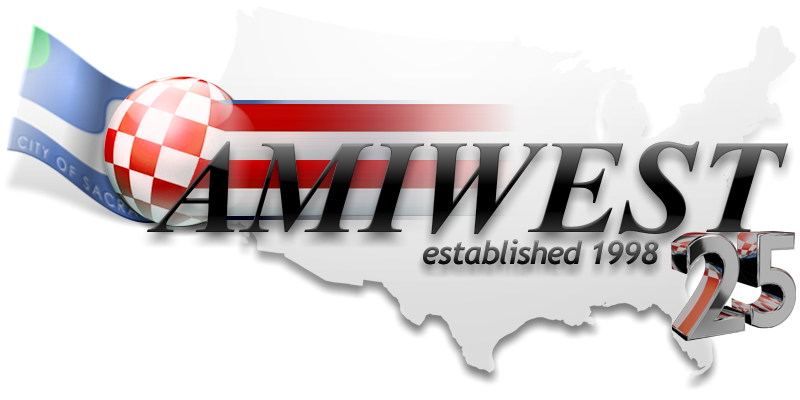 Event Details

AmiWest 2022 is our 25th AmiWest show and we are celebrating over 35 years of Amiga history and over two decades of AmiWest. AmiWest is the premier Amiga-focused show in North America. AmiWest has provided a haven for like-minded individuals to come and celebrate all things in the AmiVerse: Commodore Amiga's, Emulation, Aros, AmigaOS 4, and MorphOS . The show has become a yearly event in the community, with many new product announcements and introductions expected. There will be great exhibits, talks, vendors full of goods, and the AmiWest 2022 Banquet on Saturday evening. We've already lined up some great speakers including well-known creators and engineers such as RJ Mical, Trevor Dickinson of A-Eon, Doub Compton from the 10 Minute Amiga Retro Cast, Tim Jenison founder of NewTek, and many others.
---
Dates:
October 22nd – 23rd, 2022.
Tickets:
Free admission for all attendees of Amiwest.
Where:
Holiday Inn Express & Suites Sacramento NE Cal Expo
2224 Auburn Blvd.
Sacramento, CA 95821
Contact Us:
info (at) amiwest.net
---
more
Time

22 (Saturday) 1:00 pm - 23 (Sunday) 6:00 pm
Organizer
Founded in 1986, The Sacramento Amiga Computer Club is a non-profit organization dedicated to users of the Amiga family of computers. Meetings are held monthly and memberships are available to all who have an interest in the Amiga personal computer. Our purpose is the dissemination of information about, assistance to the users of, and promotion of the Amiga computer. Membership is open to anyone and everyone who has an interest in the Amiga.
Sacramento Amiga Computer Club, P.O.Box 1136, Citrus Heights, CA. 95611-1136
Holiday Inn Express Cal Expo2224 Auburn Blvd. Sacramento, CA 95821