Commodore Amiga 35th Anniversary USA
06jun(jun 6)10:00 am07(jun 7)5:00 pmCommodore Amiga 35th Anniversary USAPOSTPONED UNTIL FURTHER NOTICE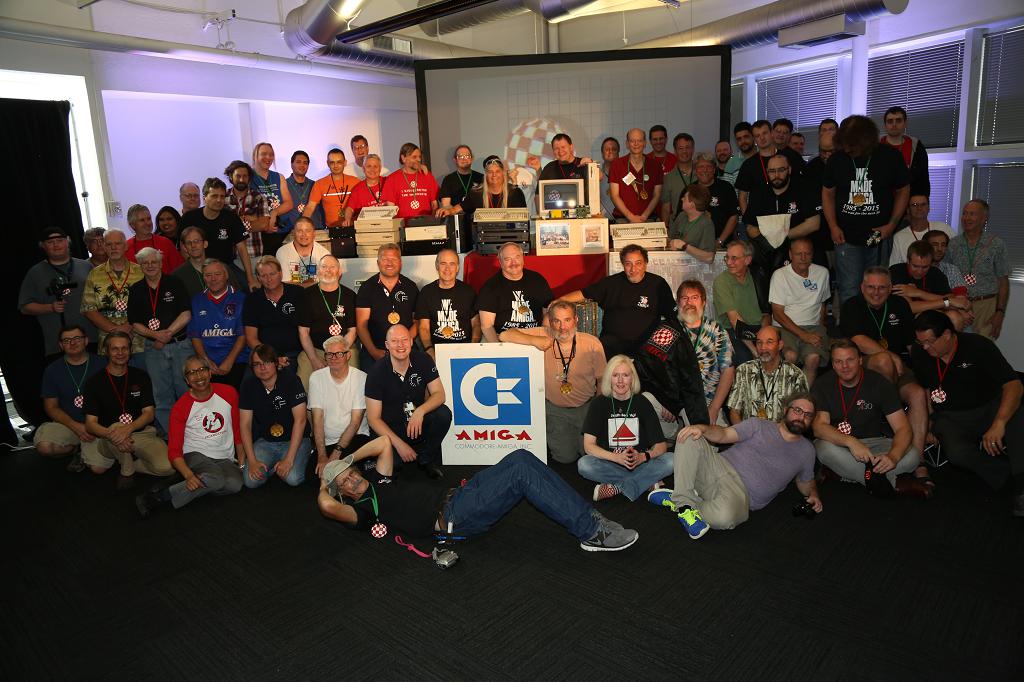 Event Details
Welcome to the Amiga35th USA
Thirty-five years ago the Commodore Amiga 1000 was launched.  The Amiga was a revolutionary new technology bringing capabilities to a home system reserved for specialized high-end systems.  Things that are taken for granted today: animation and sound together, graphical user interface, and a fully multitasking operating system.
All about the Community
For the 35th anniversary, we are taking a different direction from the Amiga 30th event in 2015.  The Amiga 30th was a celebration of the Amiga's history.  The Amiga 35th is going to be a celebration of the entire Amiga community.  Our goal is to bring together Amigan's from all over the world to enjoy a weekend of Commodore Amiga fun.
Happy birthday Amiga!
The main event of the Amiga 35th USA will be a good old fashion birthday party for our beloved computer platform.  Saturday evening attendees will be treated to pizza, ice cream, cake, and a cash bar on the show floor.
What to see
The show floor will consist of "Before Commodore" Amiga artifacts (some of which have not been seen publicly for more than 30 years), displays of Commodore Amiga's, and next-generation Amiga's.  We will have tables set up for community members to display and show their own Amiga's.  Check the "Show floor" page for the latest details on exhibits and exhibitors.
Who will be at the event
Several Amiga personalities including Dale Luck, RJ Mical, and Trevor Dickinson will be joining in the celebration and socializing with attendees.  Additional Amiga personalities will be announced as the event draws closer.
more
Time

6 (Saturday) 10:00 am - 7 (Sunday) 5:00 pm PST
Organizer
Organizers of Commodore Amiga 35th Anniversary USA Bill Borsari, Lead Organizer of the Amiga 30th and Amiga 35th Dale Luck, Original Amiga team member, and Amiga 30th Organizer Trevor Dickinson, Co-Founder of A-Eon Technology and Amiga 30th Organizer Alex Perez, Owner Rabbit Hole Computer, and Amiga 30th Organizer Chris Collins, Retro Computer Collector, and Amiga 30th Organizer Paul Sadlik, Amiga 30th Organizer