VCF East 2022
22apr(apr 22)9:00 am24(apr 24)5:00 pmVCF East 2022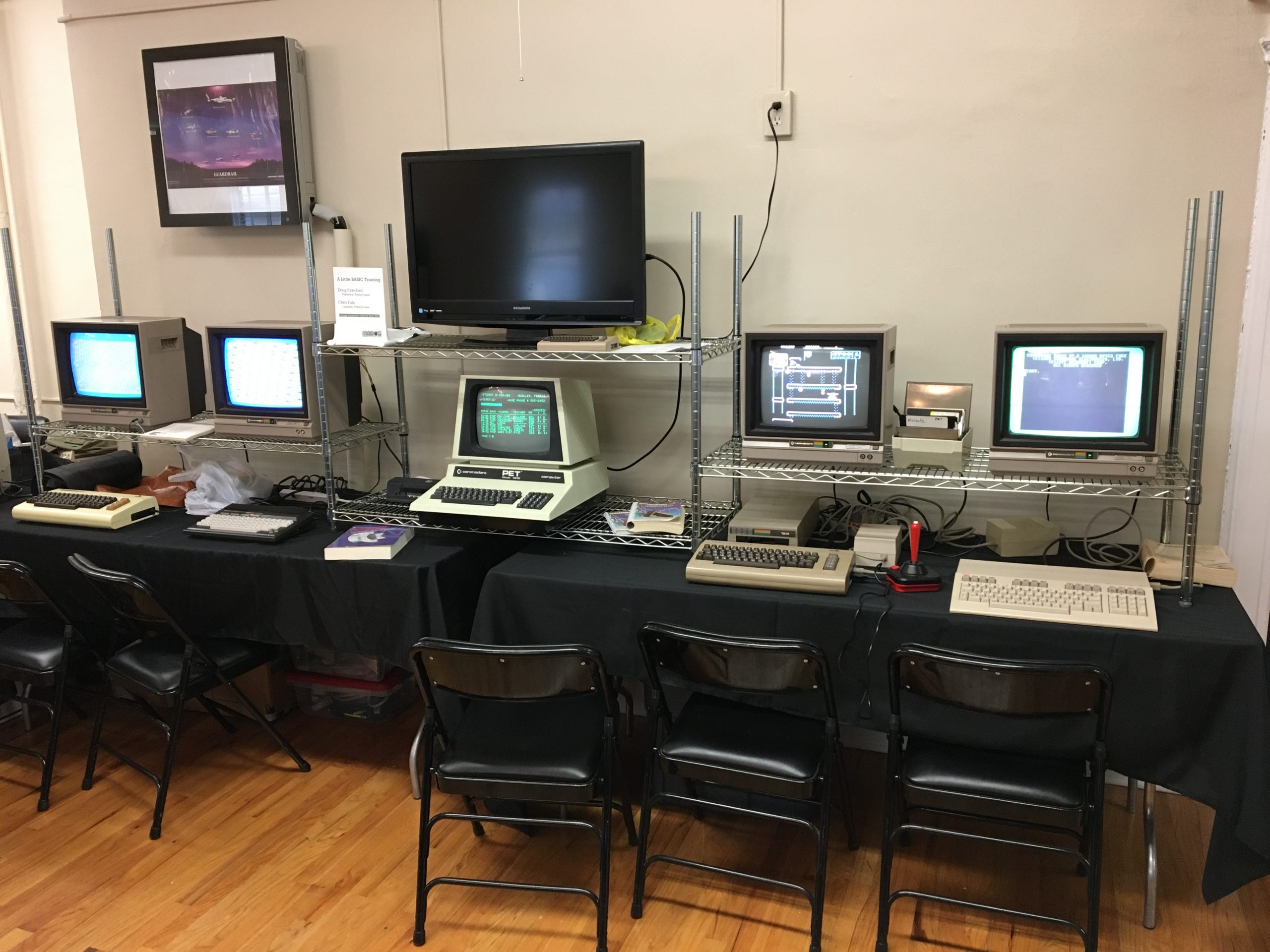 Event Details

The Vintage Computer Federation is proud to announce our Vintage Computer Festival East 2022! Last year's show was great and this year's show is looking to be just as big and exciting. Great talks, exhibits, classes and exhibits. We've already lined up some great speakers including well known Commodore engineers such as Bil Herd, Dave Haynie, Andy Finkel and many others.

We have two themes this year:

Women in Computing

Computers for the Masses

Exhibit Registration is open, so register your exhibit NOW!!! – Sign up here

VCF East Classes 

Click for updated class schedule:

Are you interested in teaching a class at VCF East?

VCF East University Class of 2022 is on April 22 from 9AM to 5PM.
Classes are usually about 45 minutes long with 15 minutes of Q&A.

For more information about Classes click here.

Vendor Registration is open, register your booth NOW!!! – Vendors Sign up here
---
Dates: April 22, 23, 24, 2022
BUY TICKETS HERE! OR at the door of InfoAge on the show day.
CLICK HERE FOR CURRENT SCHEDULE
Friday: 9AM to 5PM
Saturday: 8:00am – 5:00pm (Doors open at 8AM, first talk starts at 9AM)
Sunday: 8:00am-5:00pm (Doors open at 8AM, first talk starts at 9AM)
WHERE:
InfoAge Science and History Museums
2201 Marconi Road
Wall, NJ 07719
Contact Us:
vcfeast AT vcfed.org
more
Time

22 (Friday) 9:00 am - 24 (Sunday) 5:00 pm EST
Organizer

Vintage Computer Federation is a user group for people who collect and restore historic computers. We're a 501(c)3 non-profit. We evolved in autumn 2015 from the DNA of related groups.
[email protected]
P.O. Box 417, Eatontown, New Jersey, 07724
InfoAge Science and History Museums2201 Marconi Rd. Wall, NJ 07719About InfoAge. InfoAge is a science and history center at the Jersey shore. We formed in 1998 as a 501(c)(3) educational non-profit organization. Our mission is to preserve, teach, and honor scientific innovation and history in order to inspire new generations of thinkers, dreamers, and visionaries. We are a hub for hands-on education in science, technology, engineering, and math (STEM). STEM Education By visiting InfoAge, you can learn about the invention of wireless telegraphy, listen to early radio, hear your voice bounce off the moon, program historic computers, and study electronic warfare. You can see artifacts from local shipwrecks, be amazed by military vehicles, and operate model trains. You can tour an authentic nuclear fallout shelter, build a 3-D printed robots, and understand home front contributions to the military.