21mar(mar 21)10:00 am22(mar 22)5:00 pmVintage Computer Festival Pacific Northwest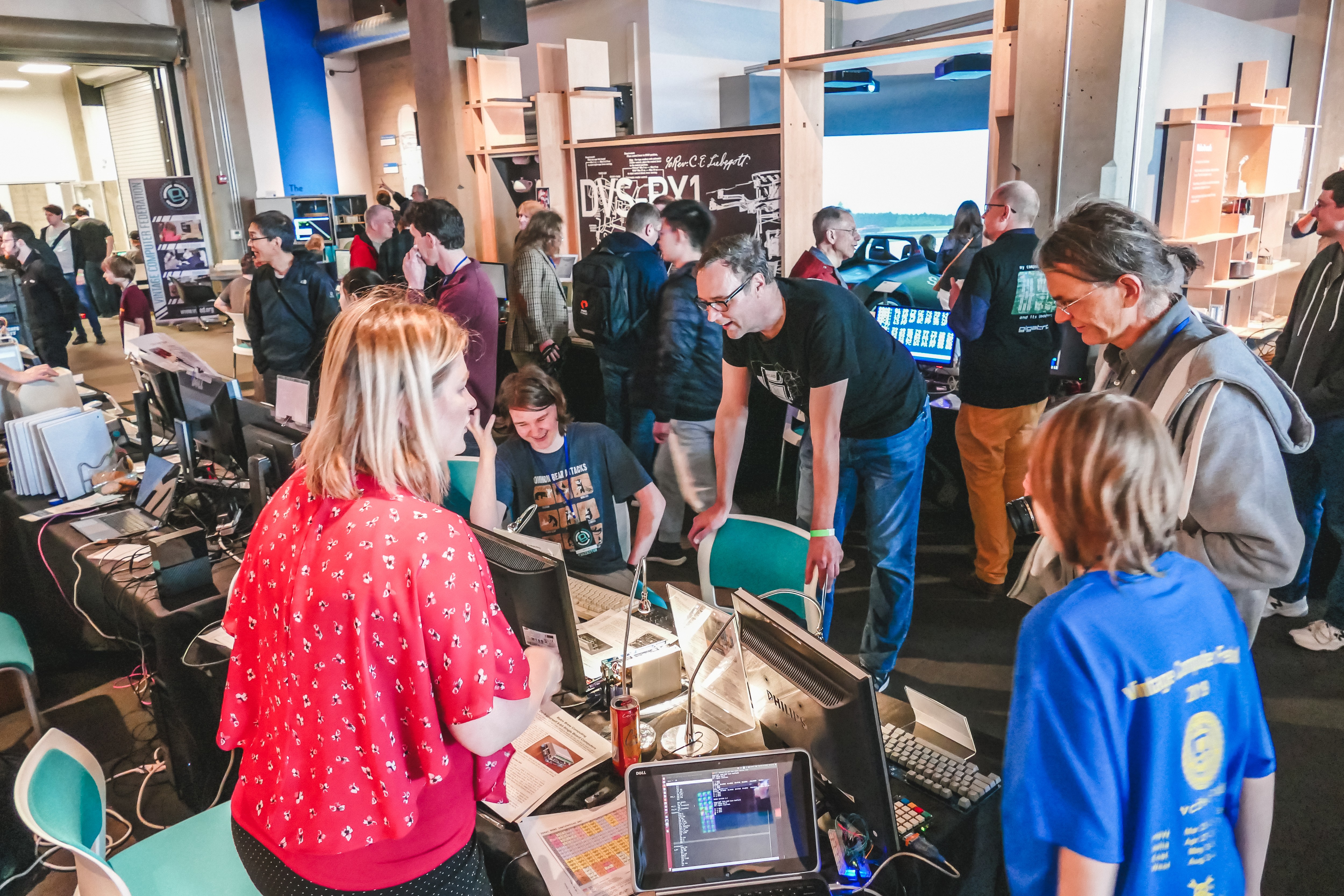 Event Details

Planning for VCF PNW 2020 has started!

VCF Pacific Northwest (VCF PNW) launched in 2018 at Living Computers:Museum+Labs in Seattle, WA. We had a great time and we did it again (bigger and better!) in 2019. The previous event pages with the list of exhibitors, presentations, and photos can be found on our archives page.

We are looking for exhibitors, speakers and volunteers for VCF PNW 2020:
Exhibitors: Do you have an interesting machine or project that you want to share? Can we interest you in hanging out with us for two fun days? If so, fill out the Exhibitor Registration form.
Speakers: Do you have a topic you are passionate about and are willing to share it with the rest of us? Speaking at a VCF event is not terribly terrifying! Contact me if you are curious and I'll work with you on your topic and give you an idea what to expect. Know of a potentially good speaker? Make an introduction and we'll try to sign them up!
Volunteers: I do most of the planning work well in advance of the event but during the event things get hectic. It takes about 8 to 12 volunteers on both days to make things run smoothly. Tasks include grunt work like setting up tables, answering questions for visitors, running the consignment area, and generally being helpful. Your reward is a t-shirt, two days of glorious fun, and my eternal gratitude. If you have special skills like marketing we will put those to use too.
Are you curious about how the event operates? Then check out the Exhibitor FAQ which also includes information for speakers and volunteers. Still have questions? Send me an email! If you have been a visitor to a previous VCF event and want to give feedback I welcome that too.
If you are coming from outside of the region Seattle has many other attractions including the Connections Museum, the Pacific Science Center, MoPOP, the Boeing factory tour, etc. A partial list of other attractions can be found at https://goo.gl/3emMWH.
Until then, Happy retrocomputing!
Michael Brutman
VCF PNW President, CEO, and Executive Floppy Disk Shuffler
[email protected]
Time

21 (Saturday) 10:00 am - 22 (Sunday) 5:00 pm EST
Organizer

Vintage Computer FederationVintage Computer Federation is a user group for people who collect and restore historic computers. We're a 501(c)3 non-profit. We evolved in autumn 2015 from the DNA of related groups.[email protected] P.O. Box 417, Eatontown, New Jersey, 07724
LIVING COMPUTERS Museum + Labs2245 First Ave South. Seattle, WA 98134At Living Computers: Museum + Labs we empower people through the active use of computing technology. Most museums put glass in front of their stuff—we put a chair. Our philosophy is simple. To understand computing technology, you need to experience that technology firsthand. And the best way to experience a computer is to use it.