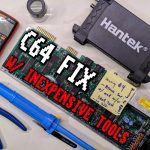 In this episode Adrian demonstrate troubleshooting and fixing a C64 with only inexpensive tools. No $3000 oscilloscope, $350 desoldering iron or fancy multimeter. Just...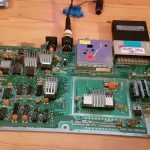 YouTube user Plan C has created a video were he's testing DIY PLA chips on his 5 Commodore 64's with various results.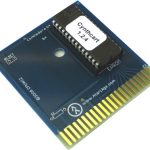 Paul Slocum has been hard at work creating more tools for musicians to generate music with old-school hardware, and his latest creation is the Cynthcart for...